LG mothballed its smartphone business, but when that happened several new models were in different stages of development. The LG Velvet 2 Pro was apparently close enough to being ready that LG had a few thousand units produced, which it sold to employees. A couple of weeks ago details on the phone surfaced – an S888-powered flagship with a keyless design. Now, a few more models have cropped up.
One of them is the LG Stylo 7, what would have been the 2021 entry in LG's mid-range stylus-packing lineup. This one would have had a Snapdragon 662 chipset – not exactly exciting, but still a big upgrade over the Helio P35 that the Stylo 6 featured. The 4 GB of RAM is another upgrade over the existing model, which has 3 GB.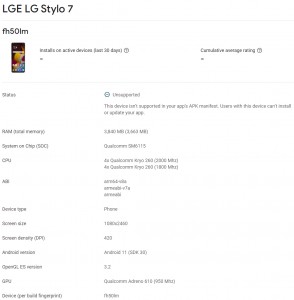 LG Stylo 7 with Snapdragon 662 chipset, 4 GB of RAM and Android 11
Screen resolution would have remained at 1,080 x 2,460 px (20.5:9) and given the pixel density, the screen diagonal would likely have been the same too, a generous 6.8 inches. One change noticeable in the phone render is that the selfie camera is in a punch hole instead of a notch.
We saw renders of the Stylo 7 as far back as last year, which also showed a USB-C port, 3.5 mm headphone jack and a side-mounted fingerprint reader. There was apparently a 5G version in the works too, which would have necessitated a different chipset (which one we don't know).
Next up are two entries in the affordable K-series, the LG K33 and LG K35. Both are powered by the Helio P35 (MT6765) and have 3 GB of RAM. The plans for both include 720p+ displays (20:9), though the K35 is slightly fancier with a punch hole selfie camera instead of a notched one. The screen diagonal would likely have matched that of the K31 at 5.7".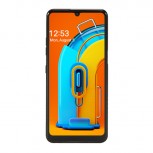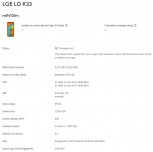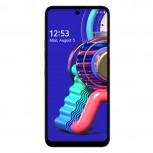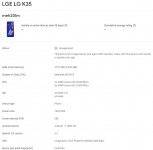 LG K33 and LG K35 with some specs from the Google Play Console
It's not clear if the LG Stylo 7 or the two K-phones ever entered production. It is quite clear, however, that they will never appear on store shelves.